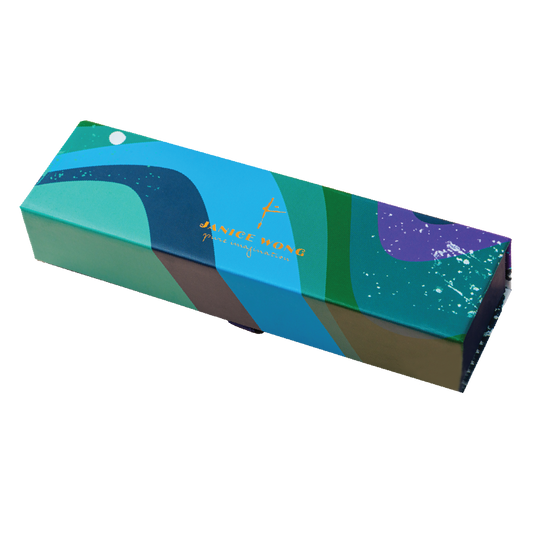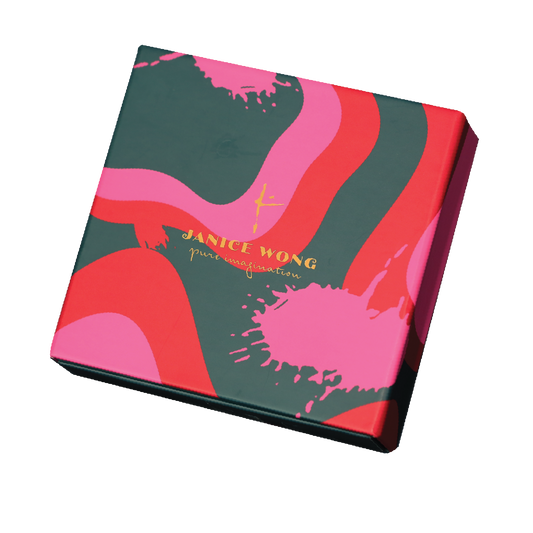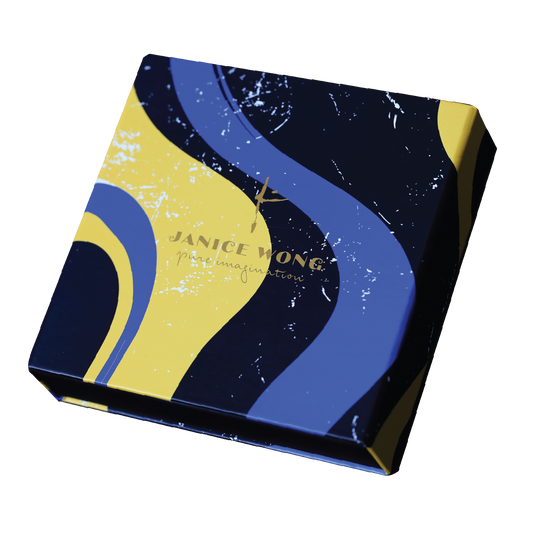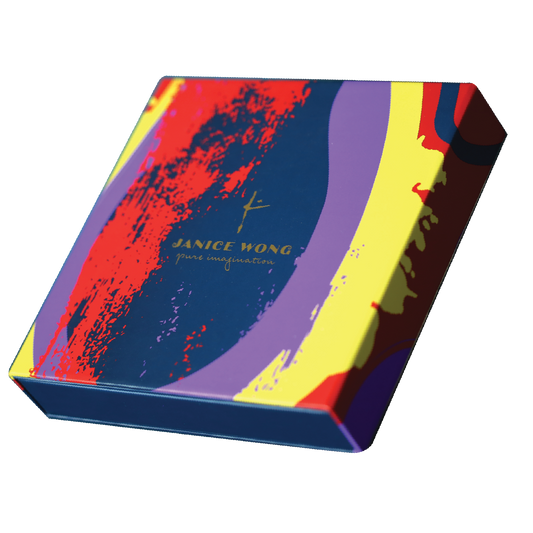 Over 20 Flavours to choose from!
Singapore Signature Series:
CHILI PADI

Crafted with the fiesty Southeast Asian pepper, our Chilli Padi Bon Bon sure brings the heat. This exhilarating fusion of sweet and spicy creates a taste experience that will awaken all the senses.

GINGERFLOWER

With spicy and citrusy undertones accompanied by deep cocoa notes, our Gingerflower Bon Bon delivers a flavourful punch with every bite. This tantalizing chocolate has an allure you simply cannot resist.

COFFEE KOPI

A marriage between premium chocolate and freshly brewed coffee, our Coffee Bon Bon is earthy, robust, and aromatic — perfect for coffee lovers and chocolate enthusiasts alike.

KAFFIR LIME CARAMEL

Featuring a balanced combination of spiced citrus and buttery caramel, our Kaffir Lime Caramel Bon Bon is refreshing yet indulgent. A sweet and sour harmony that truly gives the best of both worlds.

LAKSA LEAF LEMONGRASS

Our Laksa Leaf Lemongrass Bon Bon boasts the robust aroma of laksa leaf and the gingery fragrance of lemongrass. Wrapped in chocolate, this Southeast Asian inspired goodie offers a unique adventure for the palate.

BAKKWA CHICKEN PRALINE POPROCKS

A daring union of barbecued chicken jerky, nutty praline, and crunchy poprocks — that is our Bakkwa Chicken Praline Poprocks Bon Bon for you. This unconventional chocolate guarantees an unforgettable explosion of umami.

JASMINE MILK TEA

Our Jasmine Milk Tea Bon Bon is infused with the subtle, floral essence of jasmine tea. Coupled with creamy chocolate, this delicate sweet transports you to a world of peace and tranquility.

GULA MELAKA PANDAN

Our Gula Melaka Pandan Bon Bon is filled with a rich blend of caramel-like palm sugar and fragrant pandan. Encased in smooth chocolate, this delectable treat is a tropical delight for the taste buds. Awaken all the senses.

BANANA PALM SUGAR

Our Banana Palm Sugar Bon Bon presents a divine pairing of sof, fruity bananas and rich, indulgent palm sugar. Mixed with chocolate, this heavenly treat is a symphony that celebrates the tropics.
Other Flavours:
CARAMEL POPCORN

Our Caramel Popcorn Bon Bon brightens up your mood with a sweet medley of buttery caramel and crunchy popcorn. Encased in light chocolate, this flavour will soon be your new go-to movie snack.

STRAWBERRY SHORTBREAD

Our Strawberry Shortbread Bon Bon features bright, juicy strawberries and light, buttery shortbread. A classic fruity dessert enrobed in delicious, milky chocolate.

CALAMANSI

Rich dark chocolate infused with the bright and zesty Southeast Asian citrus, our Calamansi Bon Bon is both refreshing and tart. A refined goodie that promises to elevate the everyday chocolate experience.

SALTED CARAMEL

Our Salted Caramel Bon Bon features an enticing swirl of creamy caramel mixed with a touch of sea salt, all contained in a shell of luscious chocolate. With a harmonious balance of sweet and savoury, this decadent snack will have you coming back for more.

YUZU

Made with the distinctive essence of the Japanese citrus, our Yuzu Bon Bon delivers a refreshing and zesty burst of flavour. This exquisite chocolate is one you can never get sick of.

POPROCKS

Our Praline Poprocks Bon Bon contains pops of fizzy candy that add excitement to the smooth and nutty praline centre. Held within milky chocolate, this delightful piece offers a playful and surprising gourmet experience.

NAKED GROUSE WHISKY ORANGE

The toffee-like richness of whisky mixed with the zesty sweetness of orange, our Naked Grouse Whisky Orange Bon Bon has a complex depth of flavour. It is a combination that could never go wrong.

LEMON THYME

Our Lemon Thyme Bon Bon is filled with an invigorating blend of minty, aromatic thyme and fresh, acidic lemon. Coupled with decadent chocolate, this sophisticated treat presents a unique taste experience for discerning palates.

PRALINE FEUILLETINE

Created with crispy and delicate feuilletine flakes folded into creamy praline, our Praline Feuilletine Bon Bon showcases a taste of unadulterated luxury. A blissful bite of chocolate you simply cannot get enough of.

BAILEYS

Our Baileys Bon Bon tastes of the unmistakable richness of Baileys Irish Cream mixed with the velvety
sweetness of caramel. It is an indulgent treat that is also delightfully boozy.

PEANUT BUTTER & JELLY

The classic pairing of savoury peanut butter and sweet raspberry jam, our Peanut Butter & Jelly Bon Bon is nostalgic and comforting — a cherished combination we will always crave and return to, even after childhood.