Regular price
$50.00
Sale price
$45.00
Unit price
per
Early Bird Special
Sold out
View full details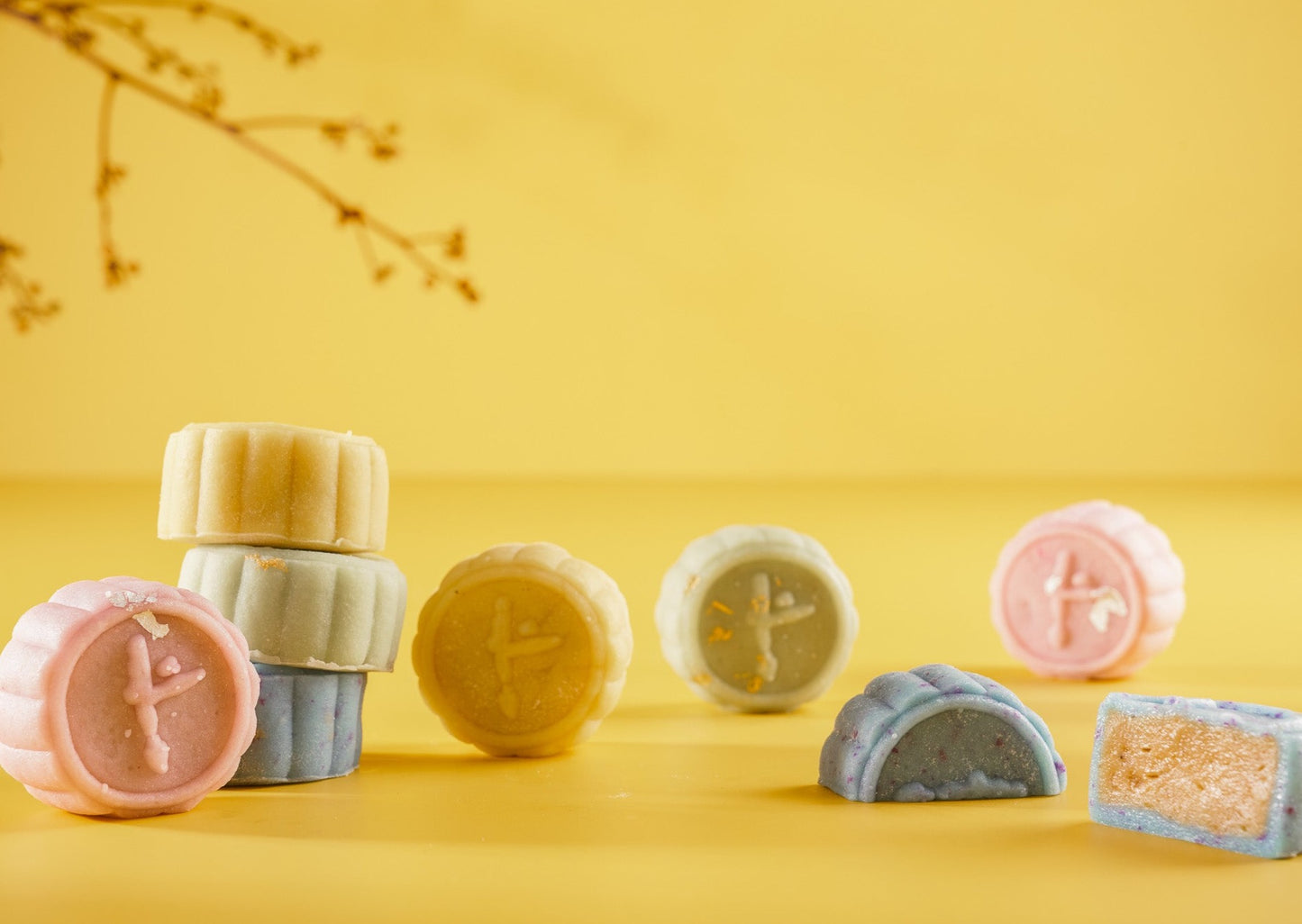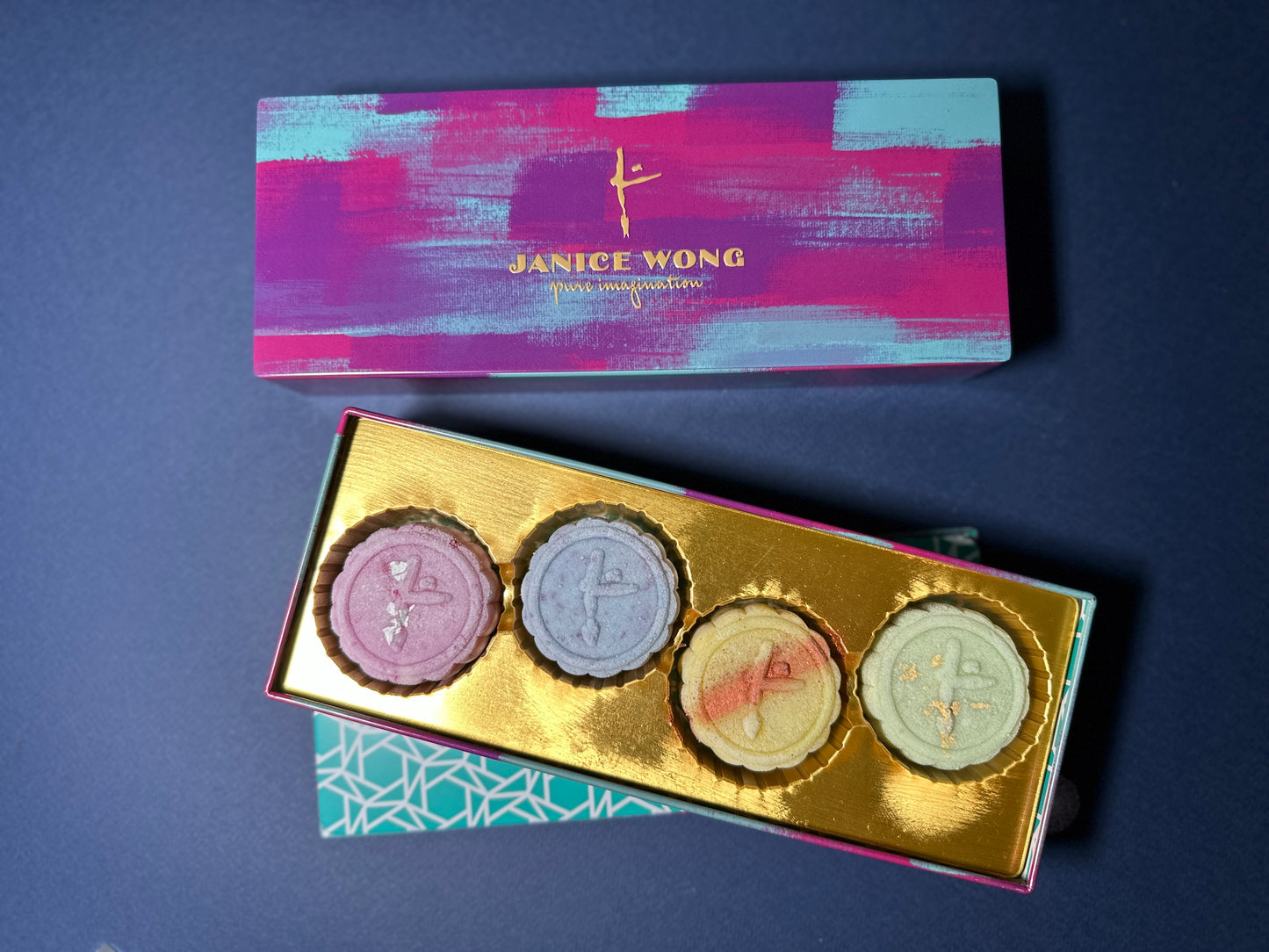 Floral Snow Skin Mooncakes
Presented in a pastel palette, flavours include Rose with actual petals folded in, an oriental-forward Osmanthus Figs, Jasmine tea-infused filling and Lavender Apricot. Finished minimally with refined touches, Janice Wong's snowskin mooncakes are best enjoyed over a spot of tea with friends or family. This collection comes in a reusable tin container designed with Janice Wong's signature colour brush strokes.
Flavours: Rose, Lavender Apricot, Osmanthus Figs and Jasmine
Allergens: Milk, Soy, Tree Nuts, Cereal and Peanuts.
Shelf life: 2 months (Frozen) or refrigerate 5 days after opening 
Dimensions & Weight of Empty Tin: 22cm (L) x 8.5cm (W) x 3.7cm (H) - (180g)
Weight of Filled Box: 380g
Dimension & Weight Per Mooncake : 4.5cm X 2.5cm / 50g
Storage Conditions: Must be kept frozen or refrigerated at all times