Regular price
Sale price
$98.00
Unit price
per
Early Bird Special
Sold out
View full details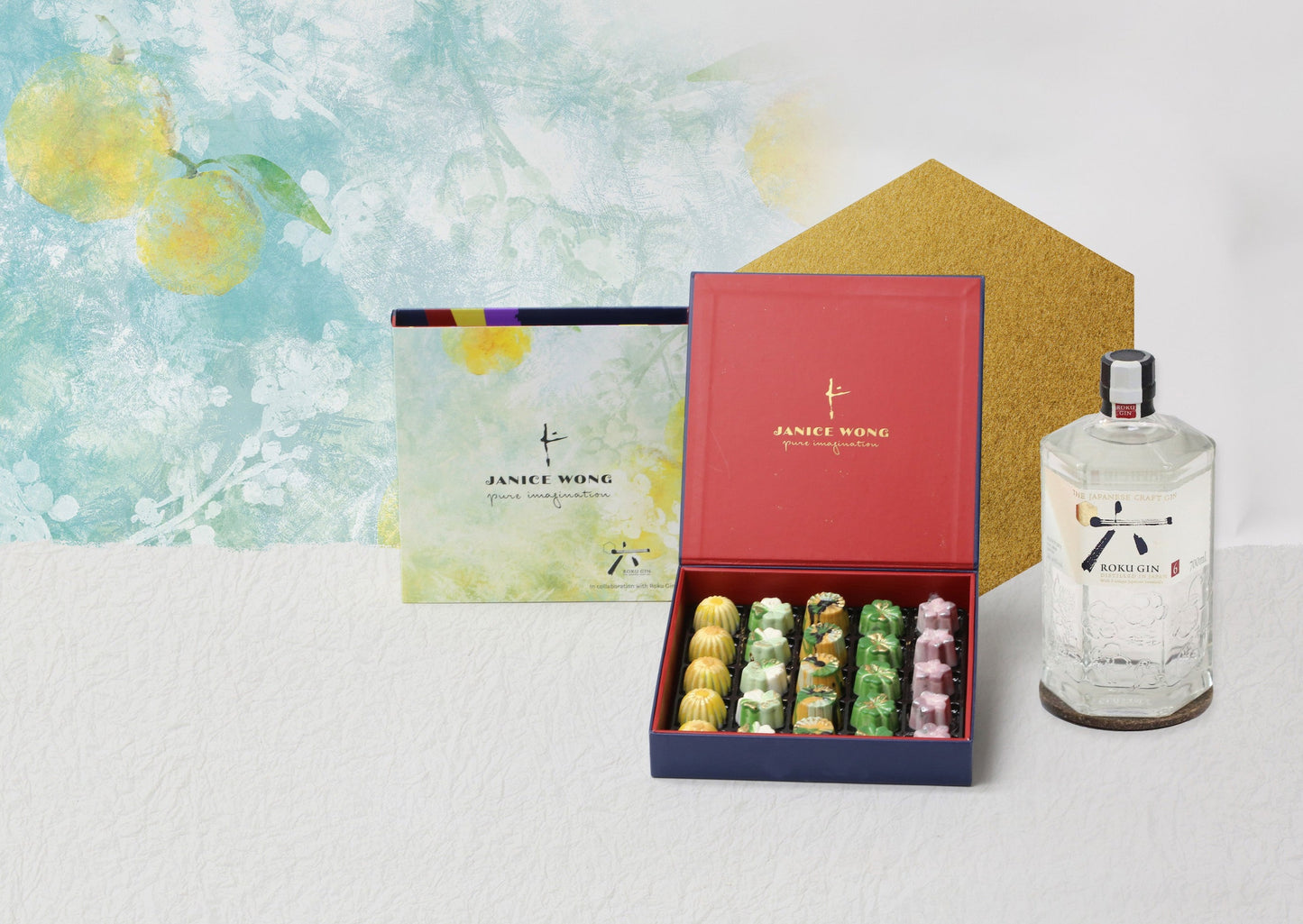 Limited edition run, while stocks last.
A unique collaboration between Janice Wong x Roku Gin. Roku is crafted with six unique Japanese botanicals, each harvested at the peak of season, in their "shun". In Spring, we harvest the Sakura Flower and Sakura Leaf, in Summer, Sencha and Gyokuro Tea; in Autumn, Sansho Pepper and in Winter; the Yuzu fruit.
*All contain alcohol: ROKU GIN
Box Dimensions: 188 x 185 x 38mm
Shelf Life: 1-2 Months
Storage Conditions: Chocolates must be kept refrigerated at all times.
*Images are for reference only. Listing price does not include the Roku Gin bottle - only the chocolate box of 25.