Regular price
$105.00
Sale price
$94.50
Unit price
per
Early Bird Special
Sold out
View full details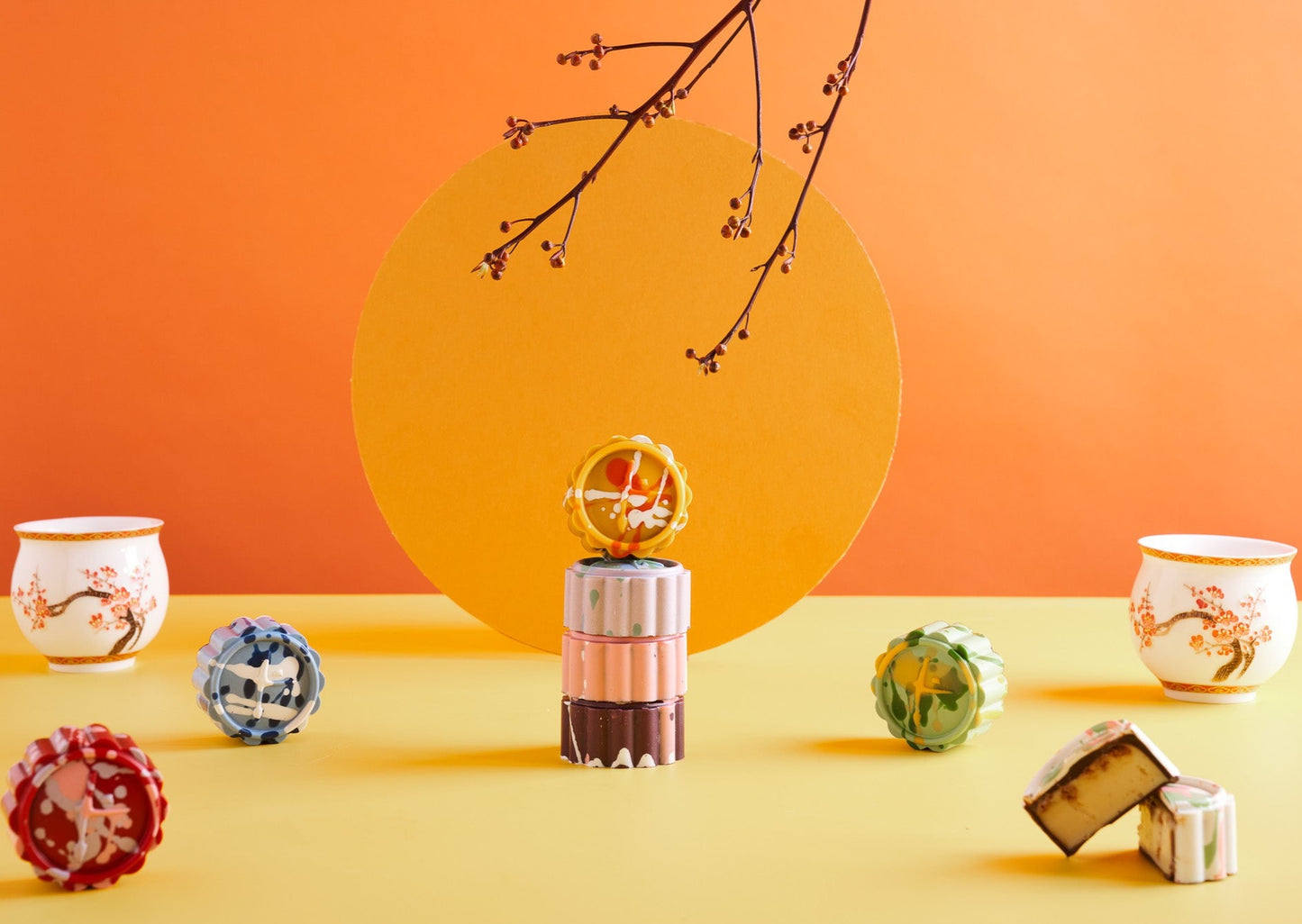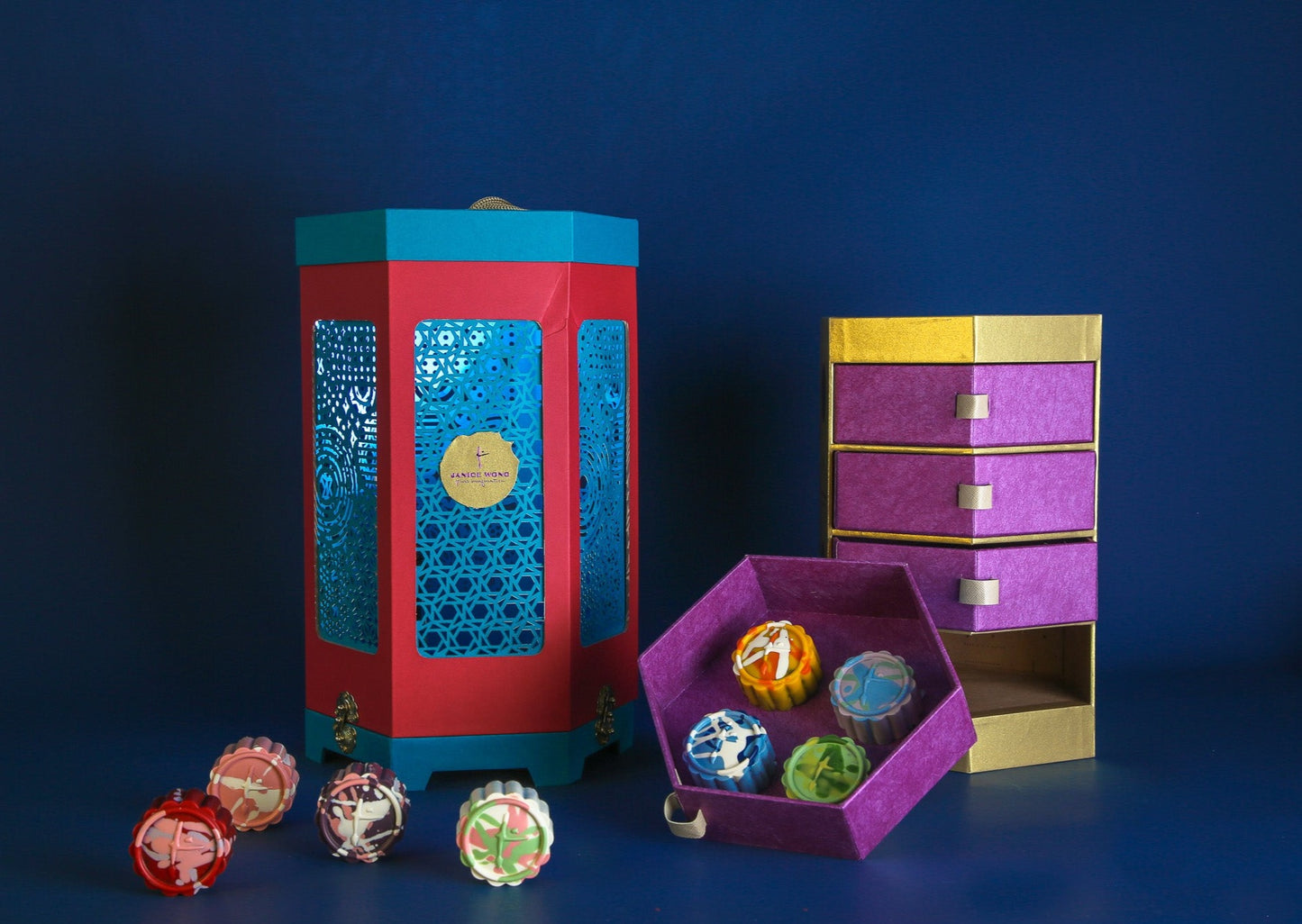 Janice Wong Signature Chocolate Mooncakes inspired by childhood flavours.
Each of these mooncakes are enrobed in chocolate with a layer of chocolate sponge and chocolate ganache that comes in familiar flavours of vanilla biscoff, salted pecan dark chocolate, peanut butter snickers and coffee chocolate each marked by intricate hand-dripped paint
Signature Chocolate Mooncake lantern box comes in a set of eight chocolate mooncakes, featuring two of each flavour, packed in a sustainable, reusable lantern packaging
Allergens: Milk, Soy, Tree Nuts, Cereal and Peanuts. 
Shelf life: 2 months (Frozen) or refrigerate for 5 days after opening 
Dimensions & Weight of Box: 19.8cm (D) x 36cm (H) - (1550g)
Weight of Filled Box: 2000g
Dimension & Weight Per Mooncake : 4.5cm X 2.5cm / 50g
Storage Conditions: Must be kept frozen or refrigerated at all times.